Resources & Support For Community Partners
---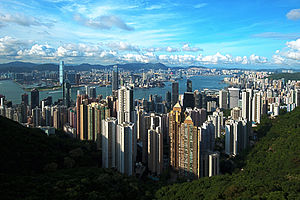 Considerable progress has been made in HKU over the past several years in working with Community Partners from different sectors. Faculties have developed different models of collaboration to ensure students have the essential competence to combine theoretical knowledge and real-life experience in the community.
Several collaborative models have emerged between faculties and Community Partners as a means to integrate education, practice and research initiatives, as well as provide a platform by which the theoretical-real-life gap is bridged and best learning outcomes are achieved. The length of experiential learning activity varies from a one-time learning activity to volunteering a few hours each week over the course of a semester.
We welcome new ideas for partnership and mutual support. Meeting us is the first step to create a partnership with HKU. Contact the GHELC office to set up a site visit or consultation and learn more information about GHELC and its connection opportunities.
Children's Health Education and Environment Rescue Association – CHEER
H.K.S.K.H. St. Luke's Settlement Neighborhood Elderly Centre