Issue 8 (22 Jan 2014)
---

Refugee Law in Action
– Clinical Legal Education Program – Refugee Stream

Elsa Lam, GHELC
The Clinical Legal Education Program– Refugee Stream from the Faculty of Law is a unique and sophisticated clinical program that offers students the opportunity to help refugees in Hong Kong while earning academic credits, as well as learning about the theory and application of international refugee law. The uniqueness of this experiential learning program lies in the close partnership between the Hong Kong Refugee Advisory Centre (HKRAC) and Faculty of Law, where students learn by representing real clients with real legal problems under close supervision of experienced practitioners and faculty members.
"Students move from basically unaware of refugee law to be quite an expert of it at the end of the semester," Sonya Donnelly, staff Attorney of HKRAC proudly concluded on her observation of the students' progress in this program. She also finds it rewarding that some students though rather shy at the beginning and not willing to take up client interviews, successfully came out of their own shell at the end of 3-month semester, more confident not only in themselves but also as an advocate.
"Holistic" learning experience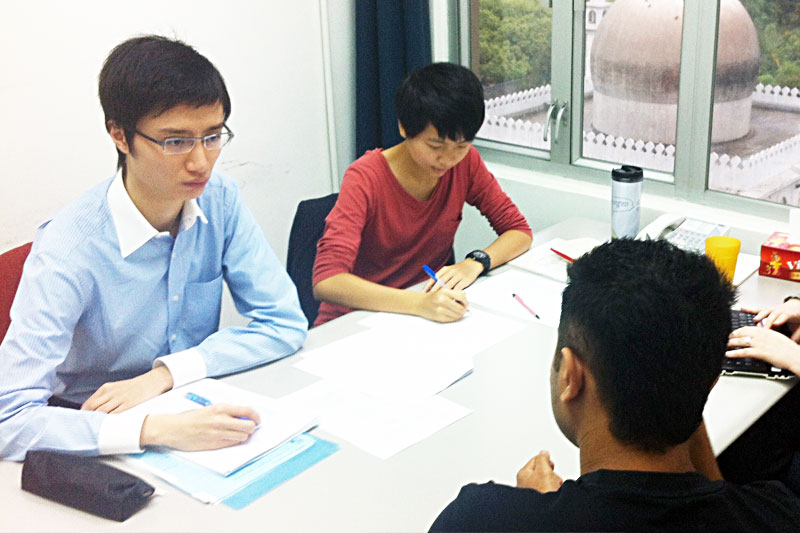 Joshua Bernard, a student in the program who also volunteered at another refugee NGO outside of Hong Kong in early 2013 said this when comparing his experience between the two places: "it was a completely different experience." He recalled being asked to interview the asylum seeker on his first day of work, without any prior training on refugee law or interviewing techniques. He was very unprepared. However, in this program with HKRAC at HKU, the learning was much more organized. "Holistic" is the word he used. After receiving a very intensive training on refugee law, he was assigned a case. He and his teammate met as a group, researching the client's country of origin. When interviewing the clients, "rather than just jumping right into the interview, we learnt to ease into it," he said. Prior to conducting the real interview, there were mock exercises and opportunities to observe other interviews. His first interview was conducted under the supervision of staff attorney. When he finally did the interview on his own, there were resources available and people he could ask for feedback. "The feedback system was something I really appreciated in this course," he added.
In this course, students are treated as partners. They are doing the work that a real employee will do in the organization. They perform the same duties as a real employee would but at the same time, are being closely supervised by HKRAC.
Origin of the program: HKU students answering the unmet legal needs of asylum seekers
This unique program is a result of the unmet legal needs of asylum seekers in Hong Kong and the vision to create more opportunities for training Human Rights lawyers in Hong Kong. Back then, the Hong Kong government paid little attention to asylum seekers and the legal profession also showed little interest in this issue as asylum seekers were not under the jurisdiction of local law. "Back in 2006, one of my research assistants started HKRAC in response to the needs for legal assistance by the asylum seekers in Hong Kong," said Professor Simon Young.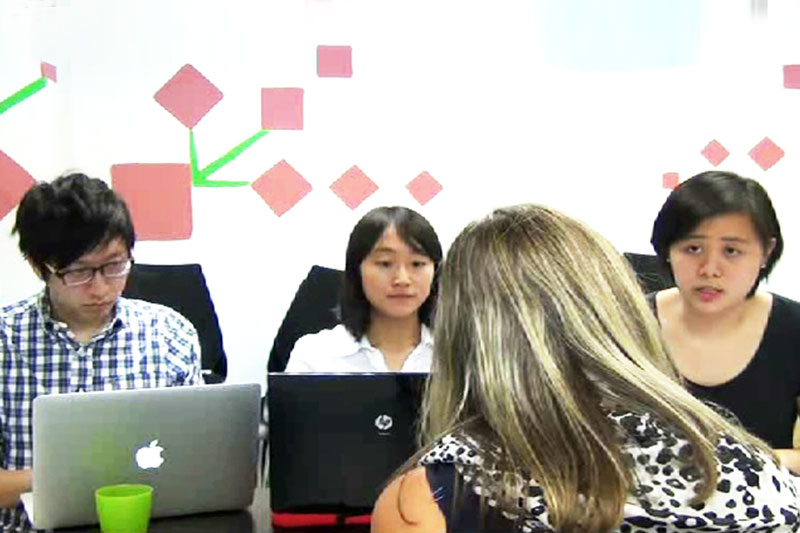 With this background, the Faculty of Law has always maintained close ties with HKRAC, with faculty members serving as its board members or advisors. The seed of this experiential learning opportunity was sown in the summer of 2009, when two law students contacted the Faculty, hoping to be involved in HKRAC on a volunteer basis. They started as volunteers under the supervision of staff attorney. They performed their tasks and received training similar to the current clinical students'. The experience was very successful and with very positive feedback. However the workload of supervision, administration and instruction was rather enormous even for a small number of volunteer students.
In 2010, on the heels of the successful volunteer involvement, the Faculty of Law decided to formalize the relationship with HKRAC by designing this clinical legal program for students to register and earn credits.
Over the past 3 years, 39 students were trained, with 16 of which staying on as volunteers after the completion of the program. One of them even became a staff of HKRAC while several of them continued with their professional training in human rights.
In November, Professor Simon Young together with his team of staff Sharron Fast, Lindsay Ernst and Sonya Donnelly from the HKRAC gave an introduction on this unique program at the GHELC seminar. Please refer to the following link for a full presentation.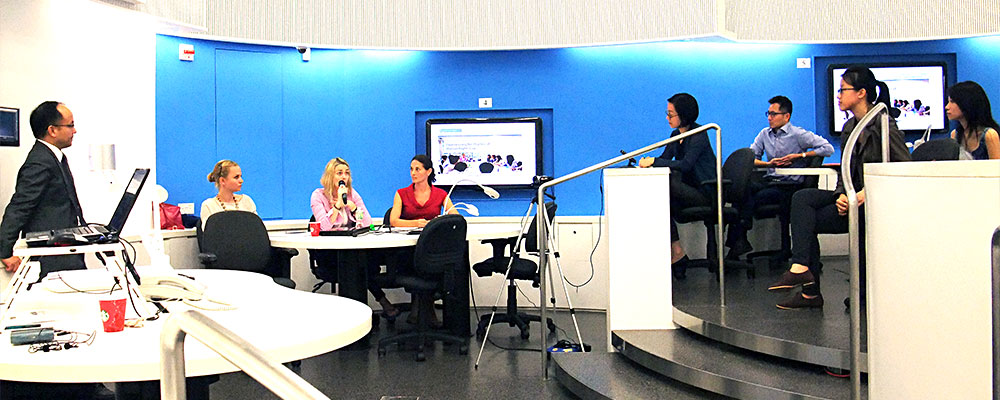 ---
News Update
New Support for Experiential Learning – The Review 2013

The review outlines the significance of experiential learning in university curriculum as well as the objectives and duties of Gallant Ho Experiential Learning Centre.

Learn more

GHELC Pamphlet available on website

A pamphlet of GHELC is now available on our website to illustrate the objectives of experiential learning at HKU and the significance and examples of collaborations between HKU Faculties and community partners.

Learn more

---
Past Events
GHELC Seminar Series: 2013-2014 Semester I

The seminar series offer faculty teachers valuable information on experiential learning, providing fundamentals of various key components of experiential learning, its practice and implementation. Faculty teachers can view past seminars held in Semester I on our website.

Learn more