In conversation with Helen Liu – Create Social Values through Multimedia

Dr. Helen Liu, Department of Politics and Public Administration, Faculty of Social Sciences
The 6-credit course, POLI0098 Nonprofit Management, is a Political Science undergraduate course offered last semester to advance students' understanding of the management and operation of organisations in the nonprofit sector. Students worked directly with community partners to identify the social values created by their community partners and then produced multimedia film to promote them.
Our Centre interviewed Dr. Helen Liu, the course co-ordinator and Assistant Professor of Department of Politics and Public Administration, to share the teaching and learning experience of the course.
GHELC: What were your reasons and inspirations for teaching a class that involved an experiential learning component?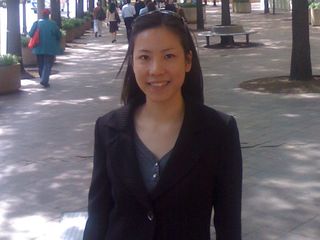 Helen: For years, I have pondered on various teaching methods to best convey the abstract managerial concepts to my students enrolled in the class of nonprofit management. The concepts such as social impact, power of social networks and collaboration in teamwork are simply not easy to grasp nor comprehend. Having been taught the course for four years, students were really inspired by the real case studies. They became passionate about the subject and few students even asked about careers in nonprofit organisations. However, purely studying the real case studies and critically analyzing them still did not provide students the practical skills and prepare them for the sector. They were merely looking from the glass door. And thus, they inspired me to integrate experiential learning into the class, providing students with real-life experience and be more prepared for a career in nonprofit sector.
In addition, the support for experiential learning within HKU has been the second inspiration. I was fascinated by the Faculty of Engineering's Project Mingde and thus, explored whether I could implement an experiential learning project for this course. And with the University making experiential learning a fundamental element of the new undergraduate curriculum, it provides faculty teachers with more space to explore and develop an experiential and 'out of classroom' learning into credit-bearing courses.
The project provides an innovative learning model for students to utilize multimedia tools to promote social values created by nonprofit organisations or social enterprises. It gives students an opportunity to implement their managerial skills and tools and produce a multimedia project that champions a newly founded nonprofit or social enterprises in Hong Kong. The final projects are featured in YouTube and Facebook. Through working with the Community Partners (CPs), students also have the opportunity to recognize challenges faced by the nonprofits, understand the social impacts of their actions, communicate their knowledge through creative forms, and improve their leadership and teamwork skills.
For the project, we have chosen CPs that are part of the HKU community (i.e. they are located on or near our campus, or founded by HKU students or faculties, such as iBakery). It is always heart-warming to learn that so many people are doing good on the HKU campus, and students do not need to seek far away for role models of performing good deeds!
GHELC: What are the challenges you faced in teaching the class?
Helen: One of the main challenges is coordination of the experiential learning project. As we have six community partners and over 30 students, communication with all stakeholders is the key to the success of the project. I am most grateful to have an experienced Research Assistant (RA), Diane Tang, to help me with the coordination and communicating with Community Partners (CPs) and students. Her main role is to make sure the CPs and students communicate effectively and reach the same goals. This allows me to focus on the course design, application of theory and knowledge, and monitor the quality of the project.
The second challenge is time. With only one semester for the students to brainstorm, produce the multimedia, and assess how their products have an impact on the society, time became a luxury. Students not only had to produce the multimedia but also had to provide evidence to show how their products have produced an impact on our society. Students understood from the project that creating social impacts takes times – real-life problems do not operate by semester.
GHELC: How do you incorporate the experiential learning component into the course readings and assignments?
Helen:The course is 60% coursework and 40% exam. For this course, I adopted the 360-degree assessment on students' learning and performance, which consisted of collecting feedbacks from CPs, tutors, peers, and myself. The products were viewed by peers as well as the CPs. Moreover, each student group needs to measure how their product has produced an impact. They have to adopt the indicator to measure their social impact and this also becomes an essential part of the assessment. For instance, one group has set their goal as having 100 viewers of their promotional video to sign up as volunteers for their CP. To measure their impact, they have set up a booth for one week long to recruit potential volunteers at HKU. Eventually, they have succeeded by getting about 133 people to sign up, which is a very encouraging result indeed.
In the exam, the focus was on students' application of knowledge and tools in their projects and how they bring knowledge to experience.
GHELC: In comparison to past years teaching of the course, have you observed any 'changes' in student learning and students' interest level (motivation, engagement, etc.)?
Helen:The students have gained hands-on experience and have more confidence in executing the project. Most importantly, they are learning with responsibility. They understand that their projects have impact on other people's lives. They become more committed to the projects and value the works of the CPs. Students also become aggressive in seeking knowledge. Knowledge always comes with responsibility, thus knowing that their actions and decisions will have consequences is imperative for our students. The project has encouraged them to learn beyond the prescribed syllabus by experiencing things that I do not have enough time to cover in class.
As the instructor of this course, I strongly encourage my friends and colleagues to conduct an experiential learning project for their courses as well. Although it is quite challenging to learn a new set of pedagogic skills such as coordinating with partners and bridging knowledge to reality problems, it is really rewarding to see our students enlightened by their hard work and became more confident that they too can make an impact to the real world, not simply earning letter grades that appear on their transcripts!
Student projects and reflections are available on the project blog set up by Dr. Liu.
---
News Update
GHELC Symposium 2014 – Experiential Learning @ HKU


To share the best practices of teaching and learning of experiential learning courses in HKU, our Centre is organizing a symposium on March 25, 2014 at The Graduate House, HKU. Community partners and faculty teachers are invited to discuss the insights of university-community engagement, and students will share their learning journeys in experiential learning courses.
Enhancing the Experiential Learning of Landscape Architecture Students through Community Engagement 2" by Division of Landscape Architecture, HKU

Melissa Cate Christ, Assistant Professor, of Division of Landscape Architecture, has set up a blog to share her students' project findings in the community engagement exercises at Pokfulam Village. The project provides Landscape Architecture Studies undergraduate students with opportunity to engage in research, design and implementation of a series of community engagement activities in our neighbourhood – Pokfulam Village. Students have applied their research and documentation skills in order to interact with villagers in real situations, and offered various proposals to improve the lives of villagers.