Issue 7 (8 Jan 2014)
---

Experiential Learning in Social Enterprise and Marketing Research: The Story behind Powermart
Elsa Lam, GHELC
You may notice that there is a new mini-supermarket, Powermart, launched in the Centennial Campus in October. It is a social enterprise operated by Hong Kong Rehabilitation Power, with a mission of offering job opportunities to people with special needs and integrating them into our local community.
During the summer of 2013, the preparation of Powermart was underway. A group of HKU business students spent their summer vacations on the marketing research for this new store.
The students are from the BUSI2005 Business Consulting Practicum offered by the Faculty of Business and Economics (FBE). The structure of the course requires students to receive an intensive one-week classroom training on leadership and consulting prior to 6-week hands-on business consulting experience. Within the 6 weeks, the students have to go through a complex process of research and analysis of the situation in order to build evidence foundation to support their solutions or recommendations for the client.
Apart from meeting with their client and working on market research, regular meetings were also held with Mr. David Tao – their mentor, and Dr. Winnie Leung, Assistant Professor of FBE and the course coordinator, for professional guidance. Students´ progress was tracked, regular advice was being sought, and learning itself could grow deeper.
However, it is a process of "learning and unlearning" and of trial and error. This typically entails the mode of communication with the clients. "Sometimes, we simply cannot use the business jargon we learnt in the classroom," said Sherlock Yau, a Year 3 BEcon&Fin student. He realized that the terminologies he had learnt as part of marketing and business courses were not always easy for clients to understand and he had to use ordinary language. His most important reflection was that "you have to learn to understand how and what other people think and communicate."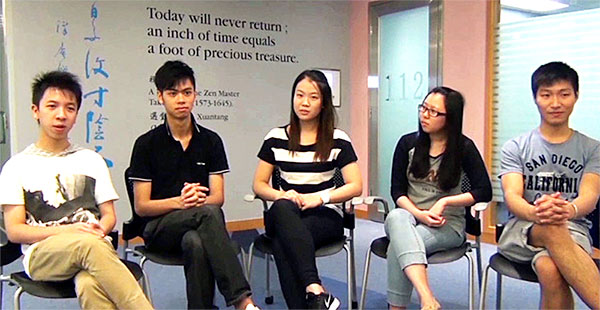 Besides communication, students had to deal with other challenging situations. Based on their market-research findings, they proposed Powermart to sell cooked food such as fish balls, only to find out that this would be in violation with the restriction adopted by the university governing body. "Like in real work-life, when not all of our plans can be achieved, this brought disappointment and frustration." Sherlock said, "Not all our plans or ideas can be as practical as we thought they would be…there might be blocks that have to be investigated fully for us to evaluate the practicability of our plans…" Dealing with the disappointment was therefore part of the experience. And, as realized – no obstacle is "the end of the world" and other possibilities can be explored, so students decided to do the stakeholder interviews again.
"Yes, these challenges and blocks are also precious learning opportunities." According to Dr. Leung, "When they were facing the dilemma of meeting different stakeholders' needs and requirements, they would sometimes find the solution that was not feasible… I would encourage them to think creatively and we would discuss the constraints and shortcomings, trying to modify the plan and come up with innovative ideas that would fit into the real scenario."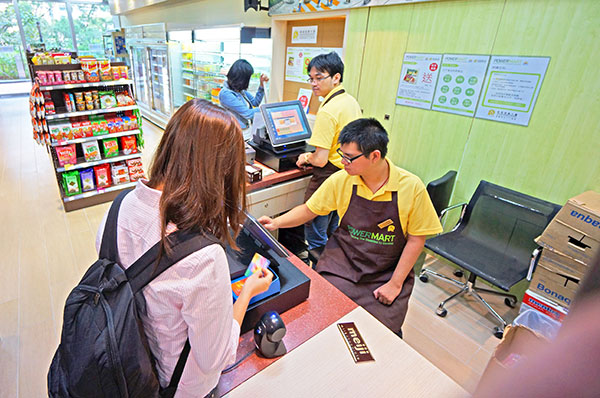 David Tao, the group's mentor and a HKU alumnus working in finance sector, echoed the same intensity and multidimensional nature of the learning process, "We are in an 'unknown' situation and no one knows the answer. We have to work together to find a way to tackle the problems."
Apart from testing their theoretical knowledge, students also experienced the importance of team building, time management and working with each other. The time-schedule for project was tight and it was only through the tireless and organized work that students could meet the client's needs and deliver the outcome.
Mr. Stanley Ng, Executive Director of Hong Kong Rehabilitation Power appreciates the collaboration very much. He said, "The students are applying their skills to provide professional advice to us. It saves us a lot of energy and resources to do our own market research as we are a social enterprise with limited resources. The students' proposal is innovative and useful, as it helps us to understand the consumers' need that we would otherwise not be able to see."
---
News Update
Student video on Business Consulting Practicum

In cooperation with student volunteers, our Centre documented the learning experience of students participating in Business Consulting Practicum offered by the Faculty of Business and Economics, in summer 2013. The video tells the objectives of the project, the challenges that the students encountered in real-life situations, and the feedback from client.

Learn more

GHELC Pamphlet available on website

A pamphlet of GHELC is now available on our website to illustrate the objectives of experiential learning at HKU and the significance and examples of collaborations between HKU Faculties and community partners.

Learn more

---
Past Events
GHELC Seminar: Evidence of Experiential Learning

Faculty teachers can watch Professor Dai Hounsell's seminar, "Marks of Excellence – Gathering, Analysing and Reporting Direct Evidence of Students' Learning and Achievements" online. The seminar focused on the enhanced opportunities for experiential learning which is one of the hallmarks of the quality of undergraduate education at HKU. He discussed how excellence in experiential learning can be captured and communicated, emphasizing the strategies that are complementary to traditional forms of assessment and feedback, including those that capitalize on advances in communication technologies.

Learn more