Issue 5 (4 Dec 2013)
---

Identifying experiential learning opportunities in the community (Part II):
Education, vulnerable children, health & nutrition
Elsa Lam, GHELC
In this issue, we will continue to introduce the potential experiential learning opportunities. These represent initial ideas and framework proposals identified by community partners and listed for consideration and discussion to the needs and vision of respective faculty members.
Education in Hong Kong, China and Nepal
Hong Kong: Multi-disciplinary opportunities in a CMI secondary school
A Secondary school of Chinese as Medium of Instruction (CMI) with academic underachievers welcomes collaboration aimed at strengthening of the school's community engagement with the local area and enhancement of the students' English standards. In addition, the school is open to projects and initiatives that would increase students' motivation and confidence in learning. Further opportunities in the roof-top/vertical farming or redesign of the public space at school have been also presented.
China: Life-skills education & dormitory life management
Given large distances between the school and home for many students in rural areas and constantly rising numbers of primary and high school students living in school dormitories, potential experiential learning opportunities in Hubei and Guangxi for various Faculties arise in the areas of student-dormitory management, nutritious meal design and nutrition assessment, and out-of-the-classroom student life. This includes student organizing extra-curricular activities such as sports, culture and community involvement, and extra-curricular courses in first aid, computer literacy, interpersonal communication, life-skills, etc.
Nepal: Impact assessment and feasibility study
An NGO that has been working on education project in the rural area of Nepal for more than five years would welcome cooperation with HKU providing a multi-disciplinary assessment team in order to measure and evaluate the impact of their project. The same NGO is also interested in expanding their project area and would welcome input in the form of a feasibility study for their new project.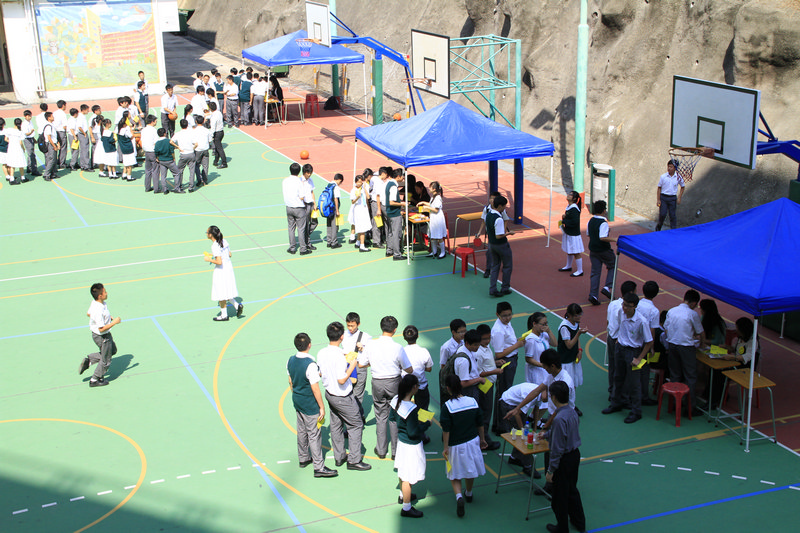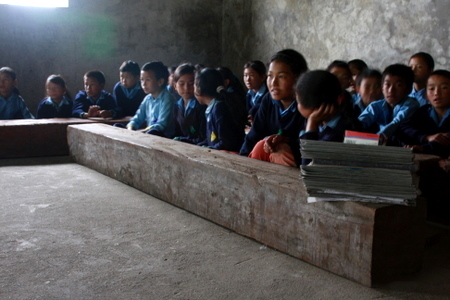 Vulnerable Children in Hong Kong
Coaching and financial assets building consultation with underprivileged children
A relatively wide range of possibilities for working with the underprivileged children in the community exists. Most of them are in the area of capability and child development through mentoring and tutoring. Another type of involvement is possible in the financial assets building projects under the Children Development Fund. Project opportunities include design and assessment of the saving scheme of the participants.
Child rights advocacy for children in custodial care
Children in custodial care represent a highly vulnerable group that requires special attention. Project ideas aimed at this target group cover child rights advocacy including Legal clinic, and trainings focused on child rights and care safeguarding the best interest of the child.
People with Special Needs in China and Hong Kong
Hong Kong: Legal advice to persons with hearing and speech impairment
Currently, project opportunities identified with the community partner include provision of legal advice and initiatives supporting integration of students with hearing and speech impairment into mainstream education and community life.
Shaanxi: Community advocacy & integration
Our community partner has identified that integration of children with special needs into community and education system is one of the priority areas. Two specific requests for collaboration that we received in relation to this target group consist of 1) design and construction of a safe school playground for children with special needs and 2) provision of individually tailored design for a rural house adapted to the needs of this special group of children. Further opportunities arise in preparation and launching of a community campaign that would promote understanding and integration of children with special needs, as well as initiatives aimed at enhancement of quality of teaching and management.
Health & Nutrition in Vietnam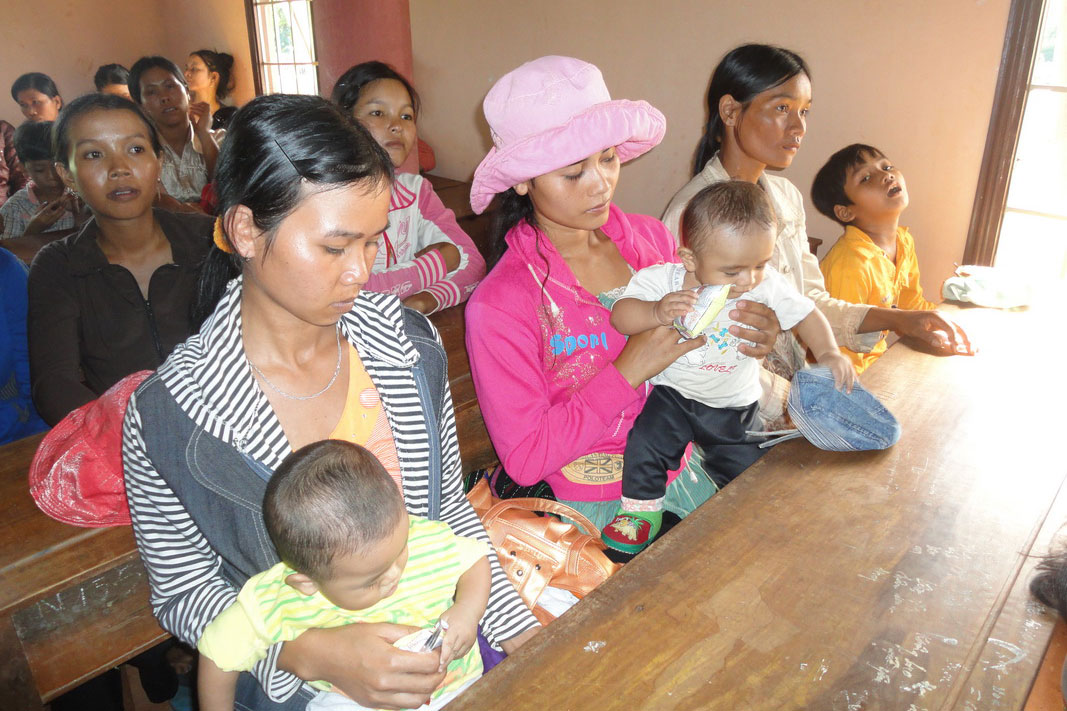 Vietnam is one of the countries that are still dealing with and trying to address malnutrition of children under five years of age. Our community partner has established nutrition clubs at the village levels to form a solid network for child caretakers for peer learning and capacity building. Project opportunities therefore exist in working with the children, mothers and other care-givers such as grandmothers, especially in rural areas. This includes child-weight, health and nutrition assessment, nutritious meal design and training in the home-gardening. Also in kindergartens, cooperation in the sphere of nutrition, nutritious meal design and development of nutrition-supporting gardening is very welcome.
There are also other experiential learning opportunities in the area of environmental conservation and cultural heritage, such as Pokfulam Village and Lai Chi Wo in Hong Kong. Food waste management in Lantau Island as well as senior citizen care in Hong Kong and Xinhui, Guangdong of China are also available. Out of Hong Kong, refugee care and legal support in Slovakia, community development in Ghana and Cambodia are also the lists for further discussion. A number of small scale construction projects such as spillway dam, biogas, solar panel installation, rural toilets and a trail for the visually impaired are also available in Vietnam, Nepal and Hong Kong.
---
News Update
Marks of Excellence – Gathering, Analysing and Reporting Direct Evidence of Students' Learning and Achievements
Seminar 2: Evidence of Experiential Learning on December 6, 2013


This is the second seminar of "Marks of Excellence Seminars – Gathering, Analysing and Reporting Direct Evidence of Students' Learning and Achievements". Professor Dai Hounsell from the University of Edinburgh will focus more closely on the enhanced opportunities for experiential learning which is one of the hallmarks of the quality of undergraduate education at HKU. It considers how excellence in experiential learning can be captured and communicated, focusing particularly on strategies that are complementary to traditional forms of assessment and feedback, including those that capitalise on advances in communication technologies.

Learn more

Experiential Learning Fund 2013-2014 (Second Round) – Call for Applications

The Experiential Learning Fund supports Faculties in introducing, expanding or enhancing experiential learning in their undergraduate curriculum. The deadline for the second round of application is December 20, 2013. This round of application is for experiential learning projects to take place in January term and summer.

Learn more

---
Past Events
Experiential Learning Fund 2012-13 Awarded Projects Exhibition

An exhibition of The Gallant Ho Experiential Learning Fund 2012-2013 awarded projects was held on November 11-29, 2013 in K.K. Leung Building and Chi Wah Learning Commons at HKU Campus. Student learning outcomes and experiential learning activities were highlighted.

Learn more

GHELC Student Workshops
Be a Responsible Partner on November 18, 2013

To empower students with the necessary mindset, knowledge and skills in initiating and organizing experiential learning activities, Dr. Albert Ko, Director of GHELC shared his experience and discussed different issues which students could encounter during experiential learning activities such as common blind spots, respecting local culture, living style, environment and economy, personal safety and team security.

Learn more